The Staffs of the Office of the Public Solicitor attended 3 days in house retreat from 26 - 28 May 2021. The retreat was conducted via True Conference mode linking provincial offices in Tafea, Sanma and Malampa with Port Vila head office.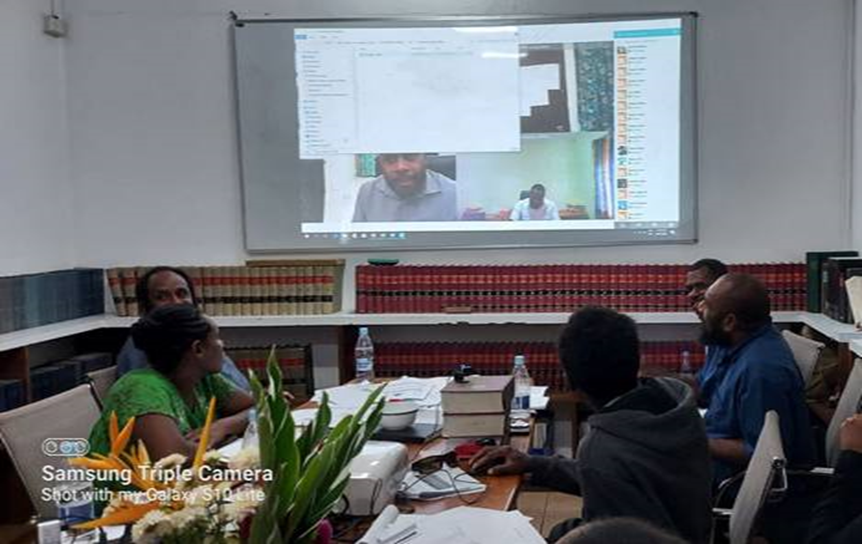 Effectively, discussions centered on the PSO business plan particularly on:
The objectives of Maintaining and improving service delivery,
Increasing practice management & efficiency,
Maintaining and improving access to legal services and legal awareness,
Amendments within the Public Solicitors Act Cap 177,
Enhancing capacity to deliver services.
Budget 2022
Training and Development and Infrastructure were extensively discussed and their implication on the newly proposed structure of the PSO. The invaluable contribution of the staffs has constructively assisted the implementation plans and way forward of the office. This is the first ever in house retreat facilitated by the office with a total expenditure of less than a hundred thousand vatu and have proven to be successful.